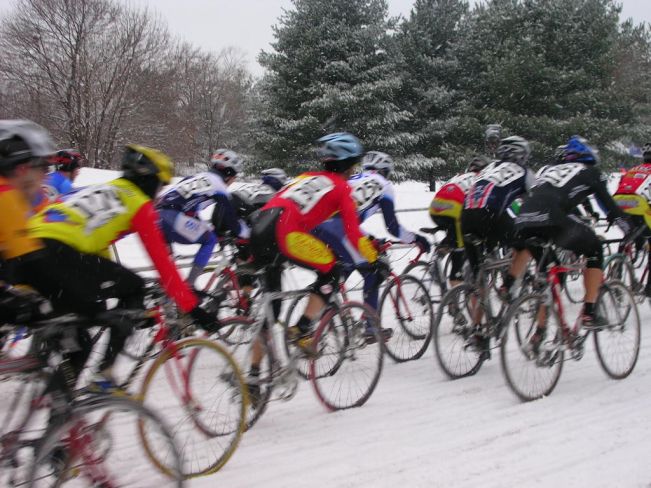 Starting the 45+ races with 94 close friends.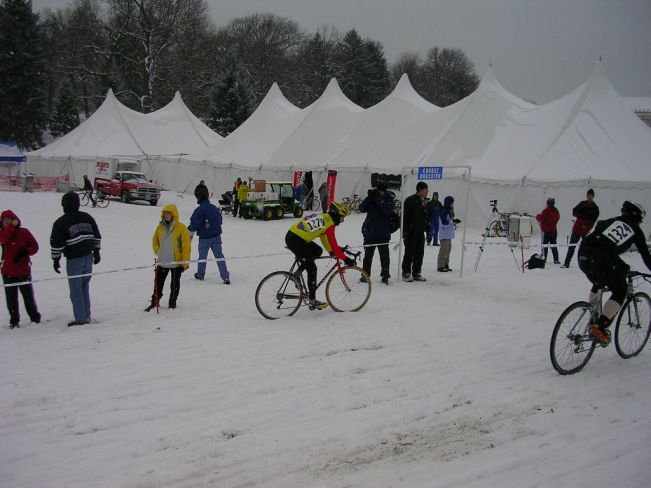 This off camber section sucked.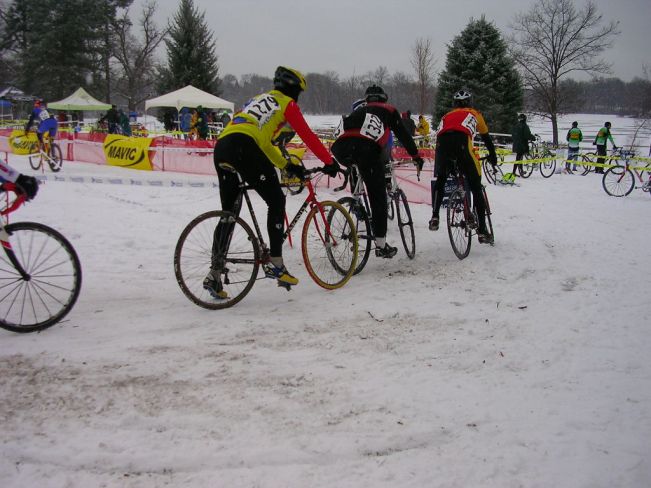 A slick hairpin near the pit.


Race action quicktime movie! (5MB takes some time to load)

The end result was 51st place out of 95 starters, one lap down to mutant winner Steve Tilford. Had it not been for a horrendous first lap, I think I could have done quite a bit better. That's racing.

On Saturday, our racing was over and the nonsense began!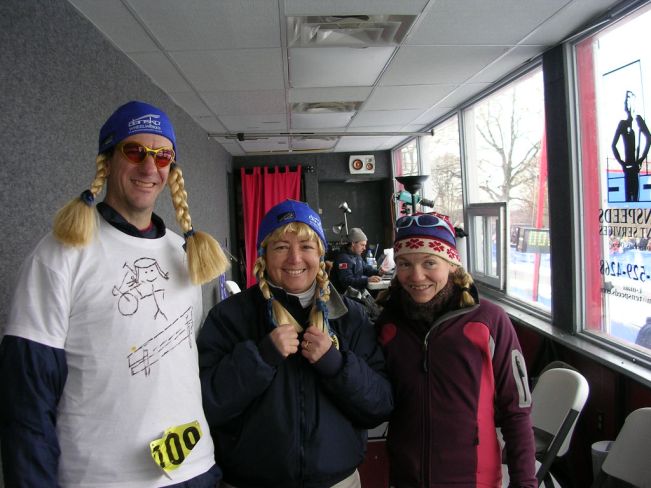 We snuck in to the official scoring trailer at the start/finish. The world's best official Diane Fortini had undergone major brain surgery to remove a massive tumor just two weeks before the race. We presented her with a pigtail wig and Dansko hat to make her an honorary member of our society of lunacy.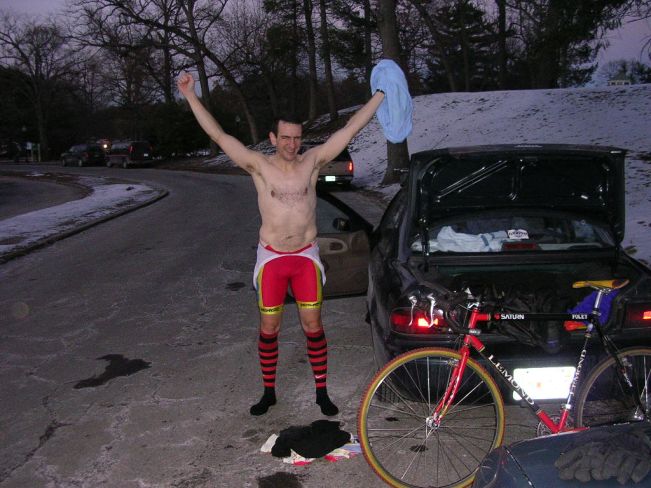 That's all folks! See you next year!