The access road runs from the lower left corner to the summit.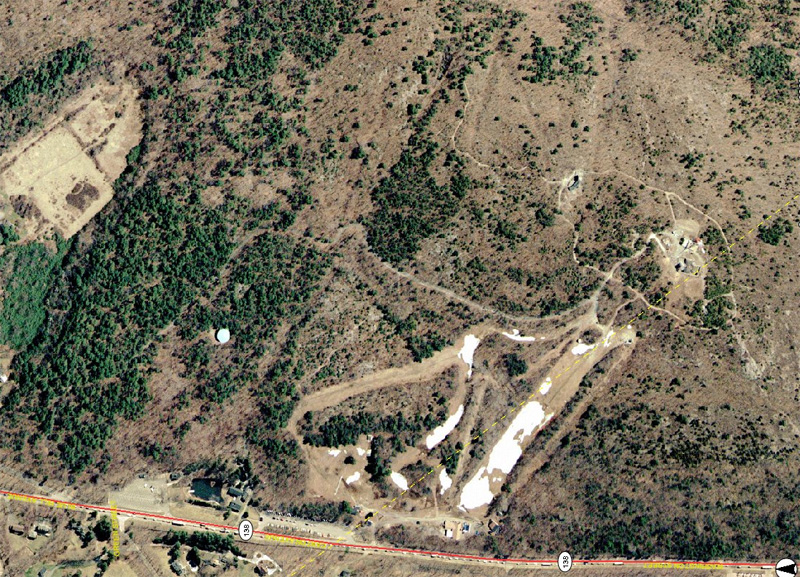 Big Blue Hill Access Road - A training staple.
The access road up Big Blue hill, although quite short, provides a unique training opportunity for Boston area cyclists. The road in roughly 1400 meters in length, with an elevation gain of about 130 meters over the distance, for a 9% average gradient. There is a section of around 300 meters near the top where the grade averages 13%.
The road starts in the lower left of this photo. This is off Rt 138 on the Canton/Milton line, just after the second Trailside Museum parking lot. You can see where the road loops over the water tower, then goes through the switchback befor cutting across the middle of the photo, just over the ski slopes (this is the steep section). It ends at the weather station complex that you can see near the upper right.



davefoley.com - bikeracing.
Get Mozilla.
Hosted on Hurricane Electric
Please notify me of any problems that may arise with the site so I can try to fix them. Thanks!