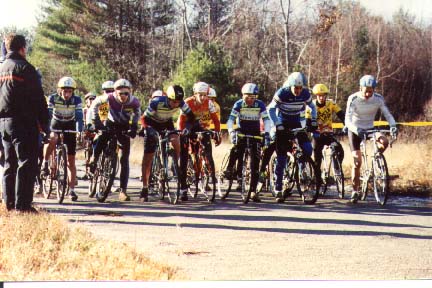 The combined Women - Jrs - Masters start at a Wompatuck race.

If you have any old cross photos that you would like included, email me.
Please do not send anything without prior contact. Permission from the photographer/copyright holder will be needed too. Thanks!
New! - My history of NE Cyclocross - a work in progress.

Check this out, 1975 CX Nats